Hey there!

Springtime is upon as, with ~100 days to the conference we have a lot of updates to share this month regarding our ticket sales, CFP, a new keynoter, and sponsorship as we get closer to the conference.
🇨🇿 Picture a Pythonic Prague
To be a part of EuroPython is to be a part of something greater than the sum of its parts. Our community is fortunate to include a wealth of talent and a diversity of skills, and nowhere is this more obvious than in the design and production of the website.
We're hugely thankful for the work of Patrick and Raquel in coordinating the brand new design, look and feel for this year's iteration of our presence on the web.
EuroPython's peripatetic conference journey through the cultural capitals of Europe is an opportunity for us to celebrate our diverse heritage, history and cultures. This year's design reflects our Bohemian location in the Czech Republic and we hope you enjoy finding subtle (and not so subtle) aspects of the website that acknowledge and respect our wonderful host city of Prague.
Go check it out! https://ep2023.europython.eu/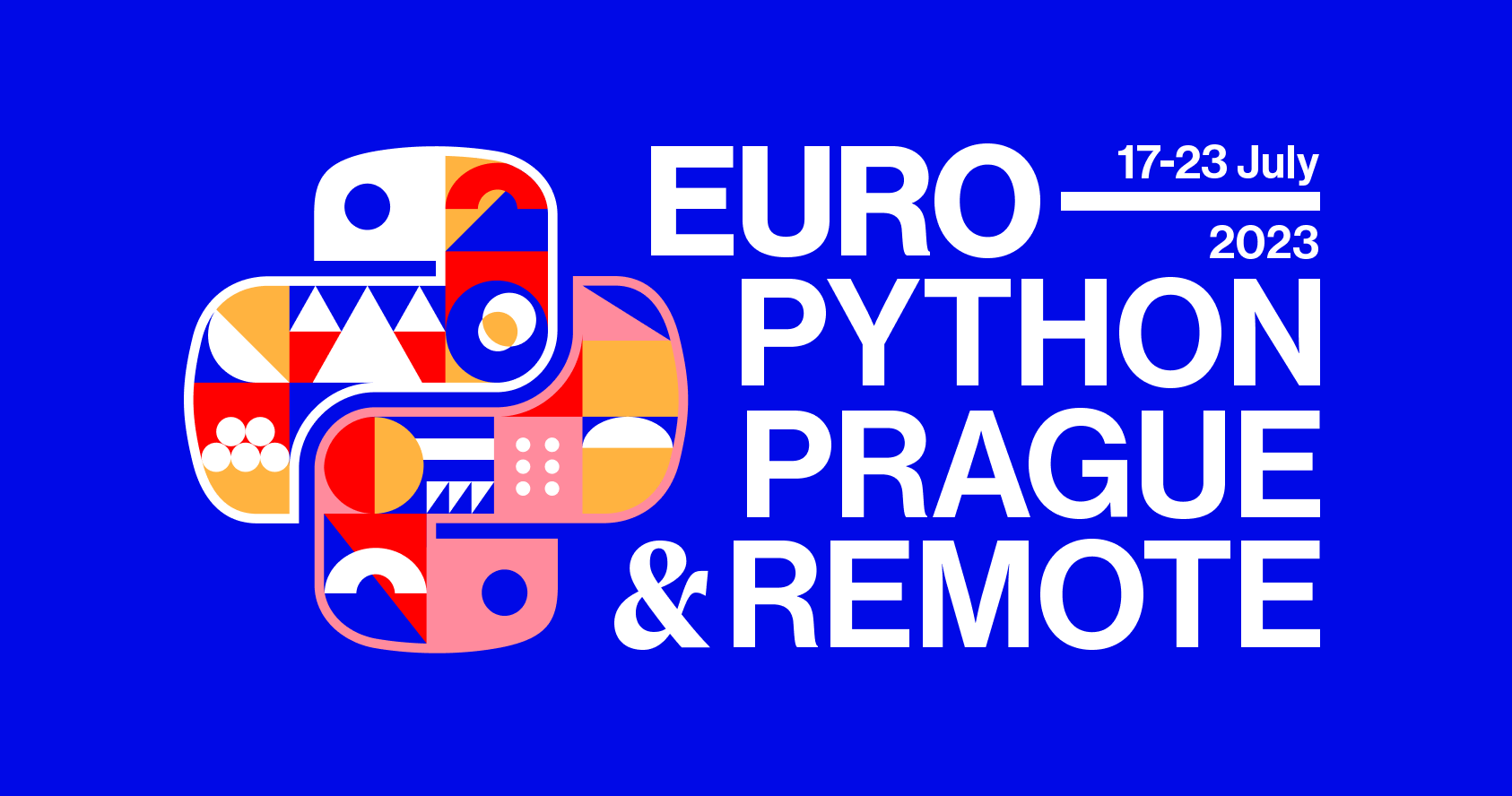 📣 Programme

Our CFP finished on  Sunday, 26 March 2023 and we received a record breaking 556 proposals beating 2022 by a large margin. 🎉
Community Voting is currently underway. We invite all eligible voters to cast your votes  by Friday 14 April AoE and show us what YOU would like to see at EuroPython 2023! Your vote brings a plurality and diversity of voices to the decision making process; and your feedback is an important ingredient in this refinement and curation process. In 2022, we had a total of 24,000 votes and hope to reach 40,000 votes this year. Cast your votes here: https://ep2023.europython.eu/voting
We have also begun the panel review of the proposals. We received almost 100 reviewer applications and are grateful and overjoyed with the community's enthusiasm and support for sharing their insights and expertise!
🗣️ Keynote announcement - Sophie Wilson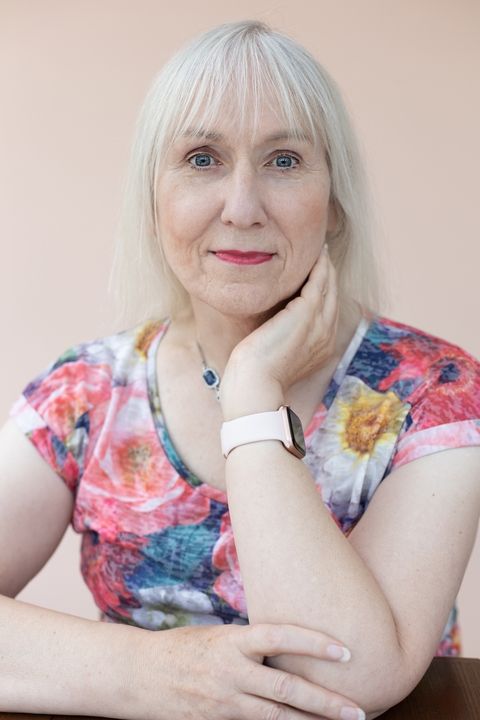 We are delighted and honoured to announce Sophie Wilson has agreed to keynote at this year's EuroPython. It is not an understatement to say that every one of us, whether we realise it or not, has benefitted from Sophie's contributions to the field of computing.
Since her teenage years, Sophie has designed and built microprocessor based systems. Early projects included a system for counting translucent drops of liquid and detecting spun fibre machinery breakdowns; while in her first university vacation she developed an automated cow-feeder.
After university she joined Acorn Computers Ltd, where she designed the Acorn System 1, coding the operating system in binary before designing and implementing Acorn Assembler, Acorn MOS and BASIC. She, and her Acorn colleague Steve Furber, took less than a week to design and implement the prototype of the BBC Microcomputer, winning Acorn the contract for the BBC's Computer Literacy Project. Sophie designed the operating system and designed and implemented BBC BASIC for a succession of processors. Anyone alive in Europe in the 1980s will have encountered her work, such was the ubiquity of the BBC Microcomputer, and BBC BASIC is rightly celebrated as an example of a powerful programming language that is also easy for beginner coders to learn (not unlike another programming language with which we're all familiar).
She and Furber went on to co-design the ARM processor, powering Acorn's computers during the 1990s and virtually every mobile phone and tablet in the world today – 200 billion sales of ARM powered chips (as of July 2022). Acorn's CEO at the time, Hermann Hauser, recalls that "while IBM spent months simulating their instruction sets on large mainframes, Sophie did it all in her brain." MicroPython, CircuitPython and Snek all target ARM processors, and most modern Apple Macs run on chips based upon the ARM design. There's a good chance you're reading this announcement on a machine running an ARM processor based on Sophie's design.
As if that were not enough, as a founder at Element 14, Sophie went on to develop the Firepath processor, widely used in the telecommunications industry. Broadcom acquired Element 14 in 2000.
Sophie is a Broadcom Fellow and Distinguished Engineer, a Fellow of the Royal Society, a Fellow of the Royal Academy of Engineering, a Distinguished Fellow of the British Computer Society, a Fellow of the Women's Engineering Society, an honorary Fellow of Selwyn College, Cambridge, an honorary Fellow of the Institution of Engineering and Technology (IET) and an honorary Fellow of the Institution of Engineering Designers (HonFIED). She has an honorary doctorate of science from Cambridge University and is a Commander of the British Empire (CBE).
👩‍🏫 Speaker Mentorship
We ran a One-to-One Speaker Mentorship Programme to support our first time speakers and anyone else wanting support and representation at EuroPython. We successfully  matched all 37 mentees with a mentor. Thank you, every mentor who is giving back to the community!
We also ran an Ask Me Anything workshop about the CFP as part of the Mentorship Programme. In case you missed it, you can catch up here: EuroPython 2023 Mentorship Programme - Ask me Anything about the CFP:
Speaker Placement Programme
For most new speakers, speaking at a conference for the first time can be a bit intimidating. We also understand that not all of our mentees make it to EuroPython. Part of the support we would like to provide to our mentees is to help them find opportunities to speak at a local event or meetup.
If you are an event/ meetup organiser looking for speakers, please fill in the form and we would be happy to introduce our mentees to you if we believe there's a match.
🕸️ WASM Summit
WebAssembly (abbreviated to WASM) is an important new open technology: a binary instruction format for a virtual machine. Think of it as a new, secure and performant portable compilation target that runs both in browsers and elsewhere the virtual machine runs.
Python (thanks to Pyodide) and MicroPython can both be compiled to WASM, and with the advent of projects like PyScript, Zython and others, Python is making important and innovative inroads into the world of WebAssembly.
In a first for EuroPython, we're working with members of the community to run a summit that aims to bring together maintainers and users of Python with WebAssembly. The summit is a place to discuss the state of this ecosystem, existing challenges and ongoing work. If you are attending EuroPython and would like to join the summit, check out the agenda and registration details here: https://ep2023.europython.eu/wasm.
🎫 Registration Launched
We have different ticket types and tiers to choose from. We worked really hard this year to lower the ticket price and make them more affordable. In addition, we are also offering Financial Aid  for folks who need extra help to cover tickets, travel and visa costs.

We are again providing free childcare to those who need it! In addition, the sprint weekend will take place in a different venue and is completely open to the public! Stay tuned for more information!
💶 Financial Aid
Our Financial Aid program is in full swing! We've already received over 60 applications from over 30 different countries. If you need financial assistance to visit EuroPython, the deadline for the first round of applications is 23 April 2023.
For more information about our Financial Aid Program and our selection criteria, please visit https://europython.eu/finaid.
💸 Call for Sponsors
Big shoutout to our first three confirmed sponsors Numberly, energy & meteo systems and Kraken Technologies LTD! Special shoutout to Numberly, celebrating their 10th anniversary of being a EuroPython sponsor! Thank you for your continuous support, your dedication to the community and the kindness fun (and snakes!) you have brought to our conferences! We cannot wait to see you at your booth!
We are privileged to have many other fantastic companies who have expressed interest in sponsoring EuroPython this year. Apart from the standard sponsor packages, there are many other ways you can support the conference: be a childcare or Financial Aid sponsor, help us with our endeavour to open our spirit days to the public!
If you are interested in sponsoring EuroPython 2023, head to https://ep2023.europython.eu/sponsor and dig into the details. If you still have questions, write to us at sponsoring@europython.eu
🐍 Upcoming Events

PyCon DE & PyData Berlin https://2023.pycon.de/ 🇩🇪
17. April - 19. April 2023
PyCon US https://us.pycon.org
19 - 27 April 2023
PyCon LT https://pycon.lt/2023 🇱🇹
17 - 20 May 2023
PyCon Italia https://pycon.it/en 🇮🇹
25 - 28 MAY 2023
PyCon PL https://pl.pycon.org 🇵🇱
29 June - 02 July 2023
PyCon Taiwan https://tw.pycon.org/2023/en-us 🇹🇼
Sep. 2 - 3 2023
PyCon Estonia https://pycon.ee/ 🇪🇪
Sep. 7 - 8 2023
Call for papers deadline: 21st April, 2023
💥 Open Source Project Feature
MyHDL: From Python to Silicon! https://www.myhdl.org/
MyHDL is a powerful tool that can help you design hardware with Python, It gives you the ability to convert your designs automatically to both Verilog and VHDL and provides hardware engineers with the power of the Python ecosystem

There is a nice talk from PyCon Taiwan 2013 by Jan Decaluwe about using MyHDL to design digital hardware with Python.
🤭 PyJok.es

$ pip install pyjokes
Collecting pyjokes
Downloading pyjokes-0.6.0-py2.py3-none-any.whl (26 kB)
Installing collected packages: pyjokes
Successfully installed pyjokes-0.6.0
$ pyjoke
.NET was named .NET so that it wouldn't show up in a Unix directory listing.