Hey hey!
Been awhile since we slid into your inbox. A lot has happened since our last update, we discharged the previous board, ratified a new one. We went through 10+ community and commercial proposals for where the next home for EuroPython 2023 will be. Back and forth with the lawyers, venues and everything that comes with it. Phew, it's been a minute, but, we are ready to kick things off and start putting together a wonderful experience for EuroPython 2023.
Read along to find out more..
🇨🇿 EuroPython 2023 - Prague Congress Centre 17-23 July

Put the date in your calendar!
We're delighted to provisionally announce that EuroPython 2023 will be held in Prague, at the Prague Congress Centre, between the 17th and 23rd of July, 2023. To stay up to date with the latest news please visit our website and we encourage you to sign up to our monthly community newsletter.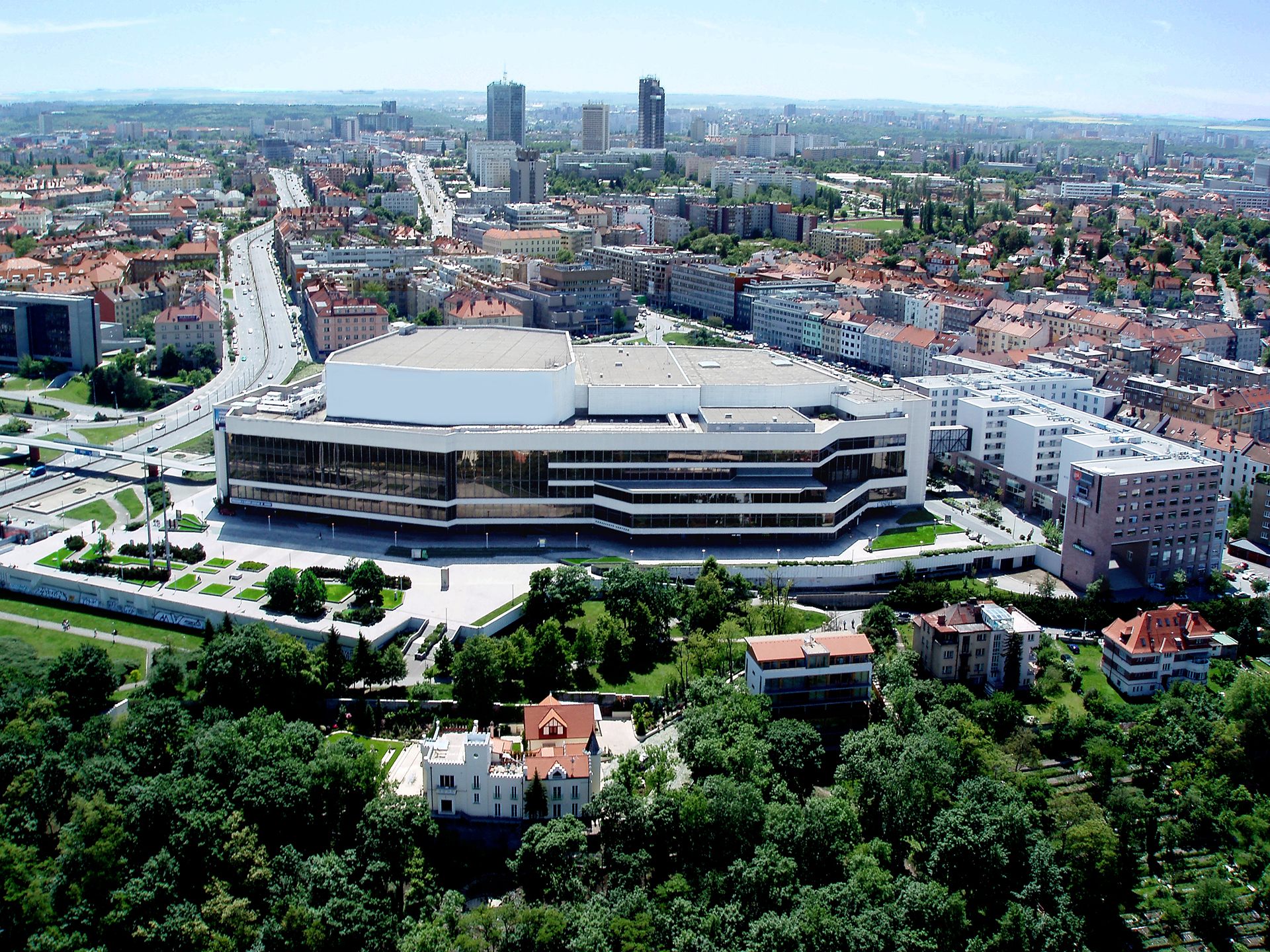 Prague is the capital of the Czech Republic and historic capital of Bohemia.
Sitting on the Vltava river, the city boasts numerous cultural, culinary, architectural, artistic, civic and tourist attractions. The beautiful historic centre is a UNESCO world heritage site. So, in addition to the conference, there's a LOT to see, do and enjoy. Prague has an extensive and modern public transport system, so travelling around won't be a problem and getting there is easy via well serviced train, air and road infrastructure. With an average July high of 25°c, remember to pack your shorts and sandals with your laptop, along with a spirit of adventure to explore one of the most visited and vibrant cities in Europe.
As with previous years, Monday and Tuesday (17th and 18th) will be for tutorials and workshops; the main conference talks will take place on Wednesday, Thursday and Friday (19th, 20th and 21st) with Saturday and Sunday (22nd and 23rd) for community sprints held at another location (the details for which are to be confirmed).
Our prospectus for sponsorship will be forthcoming soon, but if you already want to sponsor one of Europe's biggest, friendliest and longest running community organised software development conferences, please do reach out to us at sponsoring@europython.eu and we'd be delighted to help.

Because EuroPython is a community organised conference, our volunteers are at the heart of everything we do. Without them, there simply wouldn't be a conference. We'll soon start recruiting volunteers, who are organised into teams responsible for different aspects of the conference. To register your interest please email volunteers@europython.eu.
🌍 EuroPython Society

EuroPython 2022 was a highlight for so many of us, and a worthwhile wait after 2 years. We are delighted to hear the diversity and inclusion initiatives made a difference, so more of you could join us, present, contribute, and be yourself in our community. At EuroPython 2023 we are committed to empowering through diversity by welcoming and enabling folks, and by encouraging a more enlarged and wide-ranging view on the topics and content of interest to the Python community .

With a budget of €75,000 for the grants programme in 2023, we continue supporting the European community. Until recently, we have almost exclusively supported conferences and events, but we are open to alternative ways to fund European Python events and support projects and activities that benefit the community.
Our conference city and team might change every year, but our devotion to support the European Python community remains unwavering, and so we listen to you. Guide us to do better for the community by reaching out any time to board@europython.eu.
🤓 EuroPython Society Board

Since September 2022, the EPS board have concentrated much of our efforts on selecting the 2023 conference venue. We were delighted to take community suggestions into consideration and had the pleasure of engaging in discussions with several national PyCon organisers as part of this comprehensive selection process. With Prague as our conference home in 2023, we are deeply honoured to benefit from the friendly advice and support from our ever-growing Czech friends in the local community.

However, having EuroPython in a different city every year is not without its challenges. We often find ourselves having to suspend our excitement of planning the event, and brace for the complicated VAT and tax rules of the new country and months of review and revision of the venue's contracts. This year, we started interviewing for a Czech accountant and legal counsel early on, which has been of great help. But next year, the lengthy process of interviewing and briefing specialists will repeat again. We know this is not a unique problem for the EPS.

We know our community is made up of resourceful individuals with vast experience in pretty much all subject matters. We want to hear your advice and suggestions on how we can reduce the bureaucratic burden. Whether you have experience in accounting, finance, event organisation, music gigs, or know any helpful software, I hope you share your ideas with us at board@europython.eu and help us make EuroPython travel around Europe more efficiently.
🐍 Upcoming Events in Europe
The EuroPython Society is proud to be supporting these amazing events around Europe.

🇨🇭 GeoPython 2023 6-8 March

Enjoy a rich programme in the 8th GeoPython conference in the beautiful city of Basel: https://2023.geopython.net/talks.html
Get your ticket now: https://2023.geopython.net/#price

🇪🇸 PyCamp 2023 7-10 April
PyCamp is a 4-days event in a rural house in the forest, organised as an un-conference event. People propose what projects to work in groups, eat and have fun together. The 2023 edition is fully booked, but subscribe to receive the latest event news for future editions: https://pycamp.es/
🇩🇪 PyCon DE & PyData Berlin 2023  17-19 April
Over the course of three days, attendees will have the chance to take part in workshops, see live keynotes and talks, and socialise with other Python and PyData community members. We offer a welcoming, community-driven conference with talks from beginners to experts.
The eagerly anticipated Conference Ticket Sales started on January 16, 2023 and it's still going on!! We have a great range of prices and different categories for the tickets. More details on our website - https://2023.pycon.de/
🇮🇹 PyCon Italia 2023 25-28 May
PyCon Italia will be back again in Florence, from the 25th to the 28th of May! We have just announced our first keynote Marlene Mhangami. Make sure you follow us on Twitter (https://twitter.com/pyconit) or on Mastodon (https://social.python.it/@pycon) to stay updated on more news (schedule will be out soon too!)
Oh and why not try to do a PyCon Italia + DjangoCon Europe mini tour? Florence has direct flights to Edinburgh 😄

🏴󠁧󠁢󠁳󠁣󠁴󠁿 DjangoCon Europe 2023  29 May-02 June
Following the success of the Porto Edition of DjangoCon Europe 2022, we are excited to welcome you to the beautiful capital of Scotland, Edinburgh, for DjangoCon Europe 2023! Join us in the 15th edition of the conference for a source of inspiration, education and networking opportunities. We welcome people from all over the world with Django skills at all levels! Better yet, why not consider submitting a talk and share your knowledge and insight with other like-minded community members?
DjangoCon Europe CFP open till 26 February. Submit your talk now: https://2023.djangocon.eu/news/announcing-call-for-proposals/
🎗️
If your local community is looking for support to organise an event or project, you are welcome to get in touch with our grants team at
grants@europython.eu
.
⚽️Project Feature - Sports Python
Interested in Football Analytics? Or exploring Data Science? Or teaching Computing and want to demonstrate a use-case beyond traditional industries? If so, check out the Sports Python Educational Project!

Sports Python is a tech outreach initiative based in London helping to democratise Python education through the medium of Sport, as an alternative gateway through which more new and/or underserved audiences can discover the open-source ecosystem we love, and further foster the inclusiveness of our global community.
Originating in Spring '22 with the award of a (EUR1,500) EPS grant, the project has since developed Open Educational Resources (OER) based on real Football Analytics which can be used for a variety of hands-on learning or teaching, from language fundamentals to professional Data Science skills. These Football-themed OER can be accessed on GitHub https://github.com/SportsPython.
Feel free to get in touch with the Sports Python project about anything that sparks your interest, either by email to info@rhozeta.io, on social (find project author Chiin-Rui Tan on LinkedIn, @AnalyticalPanda on Twitter), or open a GitHub issue!
🃏 PyJok.es
#pip install pyjokes

import pyjokes

print(pyjokes.get_joke())

A programmer walks into a foo...

Thanks for reading along, we'd have a regular (monthly) appearance in your inbox from now on. We're happy to tailor our future editions to accommodate what you'd like to see here, drop us a line here: communications@europython.eu

EuroPython 2023 Team 🤗